Weekly News Quiz Highlights Unrest and Change in Europe
This week's news quiz revealed some interesting developments across Europe such as German strikes against labor reform proposals, Finland nearing full NATO membership status, and Taiwanese leaders taking testy trips abroad - all signs of potential unrest or change ahead!
Apr. 01, 2023 4:09PM
Generated in 26.3 seconds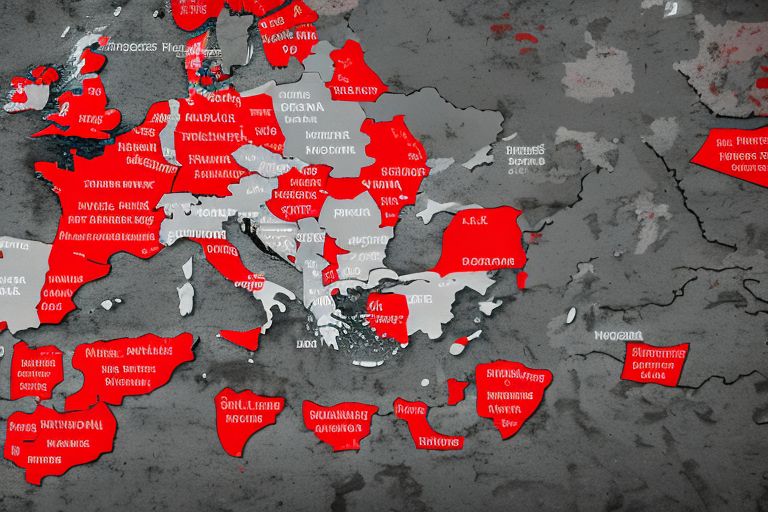 This week's news quiz has revealed some interesting developments in Europe, as Germany goes on strike, Finland nears full NATO membership, and Taiwanese leaders take testy trips. In Germany, workers from a variety of industries have gone on strike to protest the government's proposed labor reforms. The reforms are aimed at making it easier for employers to hire and fire employees. However, many workers fear that the reforms will weaken their job security and lead to lower wages. As a result, they have taken to the streets in protest. Meanwhile, Finland is one step closer to becoming a full member of NATO after signing an agreement with the organization this week. This move is seen as a sign of increased cooperation between Finland and its European neighbors. It also marks an important milestone for Finnish security policy as it seeks to become more integrated into the international community. Finally, Taiwanese leaders have been taking testy trips abroad this week in order to strengthen ties with other countries around the world. President Tsai Ing-wen has visited several countries including Japan and India in order to promote economic cooperation between Taiwan and its neighbors. These trips come at a time when relations between China and Taiwan remain strained due to ongoing political tensions over sovereignty issues. Overall, this week's news quiz highlights some of the changes taking place across Europe as well as Asia Pacific region that could shape our future for years to come. From strikes in Germany over labor reform proposals to increased cooperation between Finland and NATO members states - these stories are worth keeping an eye on going forward!