AI Art and Its Annoying Flaws
Despite being popular for its unique visuals, one really annoying thing about artificial intelligence (AI) artwork is seeing beautiful images full of deformed hands due to lack of human touch in creation process; however there are ways around this issue through manual editing or using generative adversarial networks (GANs).
Jan. 06, 2023 9:46PM
Generated in 25.8 seconds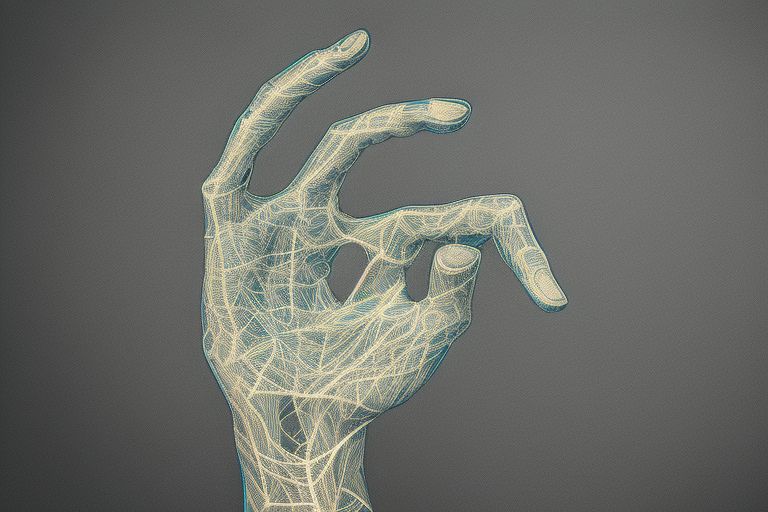 Artificial intelligence (AI) art has been gaining traction in the art world for its unique and captivating visuals. But one of the most annoying things about this new form of artwork is seeing beautiful images full of deformed hands. This issue arises from a common problem with AI art - it often lacks a human touch. AI algorithms are programmed to create pieces based on certain criteria, but they don't have an understanding of anatomy or perspective. As a result, when creating figures, the algorithm may draw them with distorted limbs or other body parts that appear unnatural. This can be especially noticeable in portraits, where viewers expect to see realistic features like eyes and hands that look natural. The problem is compounded by the fact that many people are drawn to AI art because of its surreal nature. They appreciate how it can create something that looks almost lifelike but still retains an element of abstraction or strangeness. However, when these same viewers come across images full of deformed hands, it can be jarring and take away from their enjoyment of the piece as a whole. Fortunately, there are ways to address this issue without sacrificing any of the surreal qualities that make AI art so appealing in the first place. For example, some artists have found success by manually editing their works after they've been generated by an algorithm to add more realistic details such as hands and faces that look more natural than what was created automatically. Others have experimented with different techniques such as using generative adversarial networks (GANs) which can help produce higher quality results by having two neural networks compete against each other during creation process. Ultimately, while seeing deformed hands in AI artwork may be annoying at times, it doesn't have to detract from our appreciation for this new form of expression altogether if we approach it with creativity and ingenuity instead. With some effort put into refining their works post-creation, artists can still maintain all the surreal qualities that make AI art so captivating while also ensuring their figures look more lifelike and natural overall - including those pesky hands!